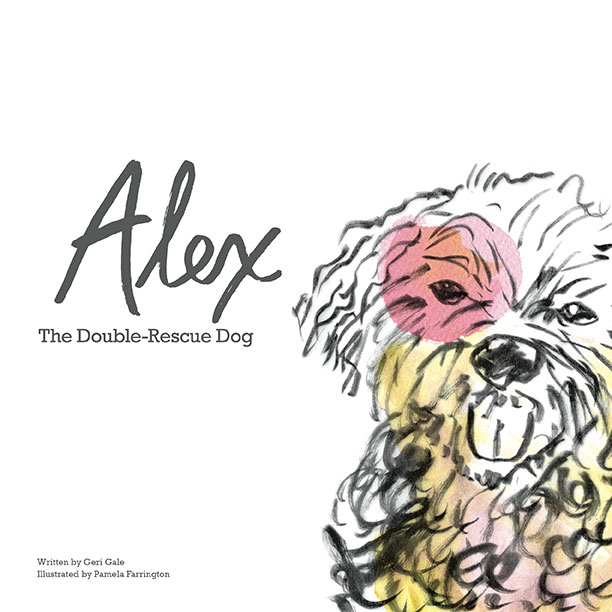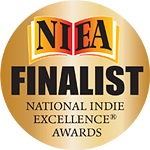 National Indie Excellence Awards 2016 |
Picture Books-All Ages Finalist
ISBN: 978-0-9860590-3-2 (Trade Paper)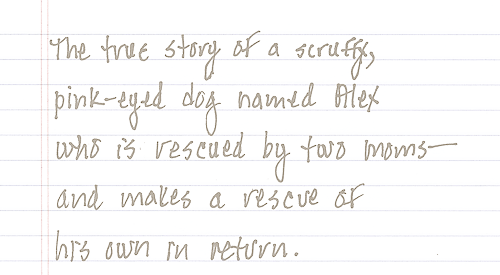 ALEX: THE DOUBLE-RESCUE DOG IS A STORY ABOUT . . .
This is a true story that begins not so long ago, when people began losing their jobs and dumping pets on the streets. Alex is one of those dogs. Homeless, he seeks refuge in a wobbly box by the river—until he's picked up and transported thousands of miles, landing in a parking lot of a Chinese restaurant where he is the last dog to be rescued—by two moms. In turn, this scruffy, pink-eyed dog makes a rescue of his own with unmitigated love and affection.
This story about love, hope, and overcoming obstacles is the perfect book for dog lovers, children of same-sex partners, those coping with cancer, and everyone!
Geri Gale is the award-winning writer of Patrice: a poemella and Waiting. To bring the story of Alex to life, she collaborated with illustrator Pamela Farrington of Velvet Design Studio. The two are excited to present this children's book—and in return, will donate a portion of the proceeds to PAWS (an organization in Lynnwood, Washington, which is a champion for animals) and the Swedish Cancer Institute (a Seattle leader in diagnosis, treatment, and recovery of cancer).